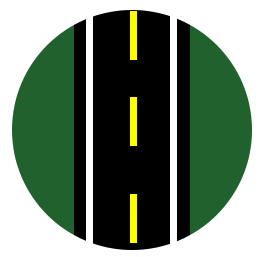 100,000 mile Powertrain Warranty on all New Vehicles
6 month / 7,500 mile Powertrain Warranty on select Used Vehicles

Bob Wade Best Value Guarantee



Here at Bob Wade Autoworld you can never pay to much for a vehicle. If you're able to find the same car with the same features, benefits, and miles we will refund you the difference.



 
 72 Hour Exchange Policy

Here at Bob Wade Autoworld you can never buy the wrong vehicle. With our 72 hour exchange policy if you leave and are overcome with buyers remorse, bring it back and we will exchange it for a vehicle that suits your needs.
 
15% Discount on Accessories



We know that after you make your purchase you might want to spruce up your new ride. As a way of saying thank you for business we will discount your accessories by 15%.

 
  Lifetime Loaner Vehicle

No one likes to wait for their vehicle while it's being serviced. We know that you may need to get to work or have plans for the day. Drop your car off with us and we will put you in a vehicle for the day, for free!

Annual Wiper Blade Replacement



Lets face it, no one likes driving in the rain with bad wipers. Not only is it a pain, it's unsafe. Here at Bob Wade Autoworld you never need to worry because we will replace those wipers every year free of charge.


 Lifetime State Inspection

Like taxes, a State Inspection is required every year. If you decide to keep your vehicle for 20 years, we have your sticker covered.



$25 Rental Vehicles



If you're in need of a rental vehicle, instead of paying high prices at one of those rental companies, come see us and we will put you in a vehicle for only $25 a day.




  Free Annual Appraisal and Safety Inspection

Before you take your family for that long road trip, make sure your car is in excellent condition. Bring it to us and we will take a look at your vehicle free of charge. Also, if you're interested to know what your car is worth, we can tell you that too.


 
Emergency Roadside Assistance



Don't get stranded on the side of the road. When your purchase any new vehicle from us you're covered for those unexpected emergencies.




  Key Replacement

Lets face it, we all know someone who loves to misplace keys. If this unfortunate event happens, we will replace your car keys and other keys that may have had the misfortune of sharing that ring.

Road Hazard



Potholes are everywhere. They can cause major damage to your vehicle's tires which can do some serious damage to your wallet. We wont let this happen because you're covered.




  Cosmetic Wheel Repair

You just bought that beautiful car with the nice rims, but curbs lurk around almost every corner. Don't let one ruin your cars good looks. If you happen to give one of those rims a rub, don't worry because you wont have to give up that pay-stub.



Paintless Dent Repair



We all know that the worst part about buying a new vehicle is that first dent. No longer will you need to park at the back of the lot. When you get that little door ding, we have you covered.


 
  Windshield Repair

All it takes is one little rock and your day is ruined. This inevitability doesn't have to get you down. When you purchase a vehicle with us, those nasty chips are covered.



Share the love! Simply have all of your service done with us and when it's time to trade we'll give you an additional $1,000.
The Bob Wade Autoworld Motor Trend Certified Advantage is second to none!
$1,000 trade-in guarantee must have all services performed with Bob Wade Autoworld and we will guarantee your vehicle will be worth at least $1,000 more at trade. 72-Hour exchange policy vehicle must not have more than 300 miles. Wade way best value guarantee, find the same vehicle with all the same options, features, benefits and miles for less money within 3 days of your purchase and we will refund you the difference.
Hours
Monday

8:00am- 7:00pm

Tuesday

8:00am- 7:00pm

Wednesday

8:00am- 7:00pm

Thursday

8:00am- 7:00pm

Friday

8:00am- 7:00pm

Saturday

9:00am-6:00pm

Sunday

Closed